Chicago, Illinois – Swervnation is thrilled to presents the release of the latest Dreadrock´s album Swervinglanes 2.

Swevinglanes 2 is the new album from Dreadrock released on November 1, 2019. Already had the first performance, was in Joliet on January 26, 2020, at the Forge in Joliet Illinois.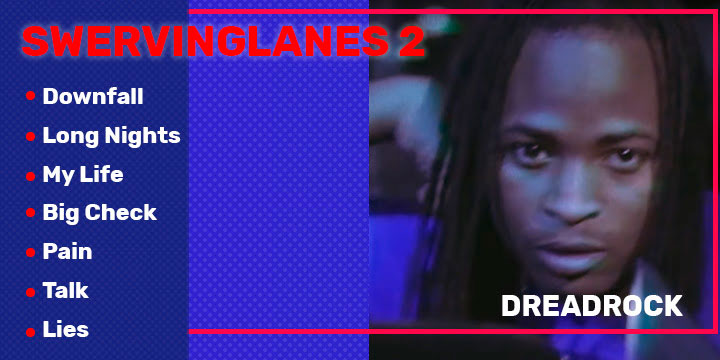 The album was created from the original mixtape called Swervinglanes and the propose it´s to launch new songs with the same creativity aspect.
 
Most songs on the album were produced by Winiss Beats, one track was produced by Supply Beats.  The album starry by Dreadrock had the participation of two artists from Chicago, named Fat T and Alpha.
"Swervinglanes 2 was created from my original mixtape called Swervinglanes and it did pretty well, so I wanted to create a new flow with the same aspect" 
Dreadrock